Fukakai na Boku no Subete o
manga
A.K.A. Love Me for Who I Am
This is the cutest series of all time! There's not a lot of feel-good manga about transgender people where the subject is handled tastefully, even less of them that are drawn in such a completely adorable way >W<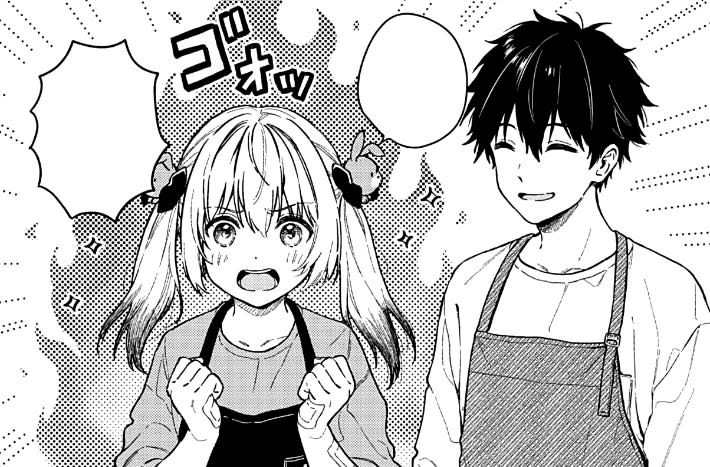 The plot follows Tetsu, who has a transgender sister (Satori) who runs a "girlyboy" cafe (don't worry, they have a respectful discussion of the term "girlyboy" and its implications and such) & Mogumo, who is nonbinary. Tetsu sees Mogumo writing a wish and pinning it to a tree (it's a japanese shinto? thing, not an idiosyncratic thing).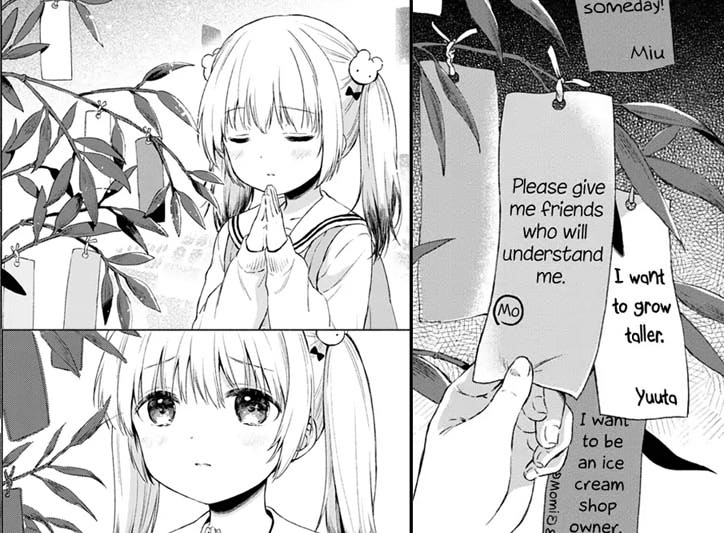 He vows to help them find people who accept them and he starts by inviting them to his sister's cafe. There, we meet Mei, Ten, and Suzu. Mei is a transgender girl, Ten is a crossplayer, and Suzu is a gay crossdresser. In between discussion of LGBT-related issues going on in their lives, there's a very healing positive atmosphere to their interactions. Satori, Tetsu's sister, acts as a motherly prescense, providing them all with a place they can safely express themselves and be accepted for it.
The character design (especially the costume design) is so so so cute! I've always wished i could draw stuff as cute as this but I don't have the time to practice that these days because of college. The art and panel design is super strong, it's a very easy read on the visual front.
Plotwise, there's enough going on to keep you invested but it's not so dramatic that you feel thrown off emotionally by it, which is a major plus for a series like this which is trying to maintain a cute, healing atmosphere. I haven't finished reading it yet but I'm definitely not gonna drop this one, it's so cute. Over the holidays, I'll probably return to it as an art reference - if only I could draw people half as cute as whoever drew this omg.
I love Mogumo more than anything. My favourite character so far is probably Suzu though or maybe Ten. I'm most like Ten because I'm a crossdresser and an A+ student ( ̄ω ̄) but Mogumo is just so damn cute (also so far Ten hasn't gotten much screentime).
Sidenote, but I've always been intrigued by the idea of being nonbinary. I wonder what it's like to be agender the way I think Mogumo is meant to be. It's cool having an agender character that doesn't look androgynous at all. I think I'm still confused about my own gender but I know I'm not agender and thank god because the struggle is real! If you got dysphoria from being referred to as either gender, life would be difficult. That's why I try not to automatically gender people any more, wouldn't want to ruin anyone's day. That being said, I'm mostly comfortable with any pronouns so long as I know the other person's not gendering me in a particular way to be a cunt. ANYWAY, tangent over.
Fukakai na Boku no Subete o is totally fulfilling the transgender fantasy where the fear of transphobia is there, but all of the titular characters are accepting. It's super healing to read. It's like a "cute girls doing cute things" manga but for gay/trans people. If you're looking for manga centering around the topic of transgenderism and nonbinariness but you can't handle anything super dark, this is the perfect series for you!